To start your self-/joint-assessment, you then need to choose the Accredited Host that you would like to use for your assessment.
To do this, on the Gateway, click the site link in the menu tab "Accredited Hosts" in your Gateway profile.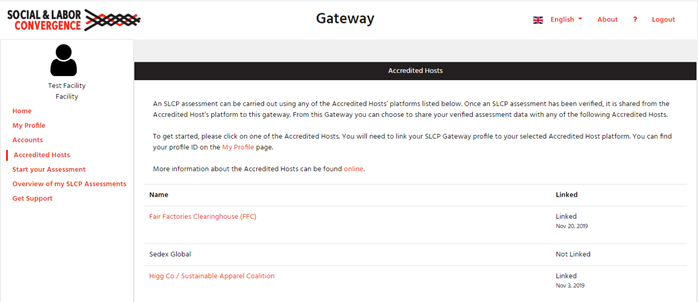 In the list of Accredited Hosts, click any of the links to navigate to the Accredited Host of your choice and register on their platform. You will be asked to include your Gateway Facility ID in your Accredited Host profile.
After registering on the Accredited Host of your choice, come back to the Gateway. You will see that, under the "Linked" header, your chosen Accredited Host now appears as "Linked" to the Gateway.