All facilities that want to participate in SLCP need a Gateway profile. Facilities can create a profile (free of charge) here.
In order to have your Gateway profile approved, a facility must:
Not already have an approved profile on the Gateway
Being located in one of the countries/regions where SLCP is already operating (see Gateway homepage for updated list)
Provide a general and official company email address (not a personal/non-business address like Gmail, Yopmail, Hotmail)
Put the company name in the name field (and not an individual/employee name). The general rules for a facility name are:

Name matches the name on business license;
If there are multiple factories under a manufacturing group, use group name first and then facility name like: Group Name Company - Facility Name Factory;
Name is not used by any other facility;
Name has to be in English.

Fill in all information in English
If you are an Apparel facility, to make sure we can easily process your request, include in Company Description the type of production you cover. For example: Cut Make Trim (CMT), fabric production, or exclusively covering production processes such as washing, printing, etc.
Note: Within two weeks of registration on the Gateway, a facility needs to add their Facility Course CODE to their Gateway profile. The CODE is provided once the facility has finished modules 3, 6 and 7 in the Facility Course on the SLCP e-learning platform. Facilities are asked to take the mandatory training modules on the Data Collection Tool, the Gateway and the Accredited Hosts in preparation of their SLCP assessment. The training platform can be accessed here: slconvergence.org/training
Non-mandatory fields in your Gateway profile
There are a number of non-mandatory fields that you can fill in to complete your facility's Gateway profile.
OAR ID
Include your OAR ID on your Gateway profile to easily identify your facility and connect your profile to your accounts on other platforms.
Visit https://openapparel.org/ to find your OAR ID and learn more.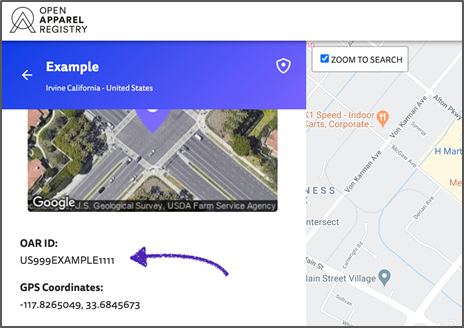 Brands
Choose what brands you currently work with from the "brands" list on your Gateway profile page. Through the brand's chosen Accredited Host they can follow where you are in the process and if you have information to share. Note: you still need to give them access to your verified data – this will not happen automatically.
Resources: